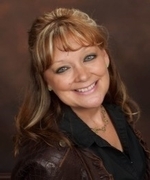 A favorite quote of mine is "The best investment on earth is the earth" - well said by Louis Glickman.  I'm a member of NWAR, GNMLS, WRA, NAR and RESA.  I am dedicated to putting my 20 years of experience in Real Estate to work for you, and sharing my knowledge to help make the best decision possible.  Along with being a licensed Realtor, I have my accreditation in Interior Decorating offering a Staging & Cleaning Service.  
I have joined Headwaters Real Estate and have learned with a small amount of time that this wonderful family takes great pride of being the best group of Realtors.  They represent faithfulness and obedience to the Real Estate Law.  I'm very proud to be a part of their team of Realtors. 
My great English family originated from CornWall, England and settled in Iowa County in the late 1800's.  My grandfather, Harvey Skews, took farming very serious.  Farming was not just a job to him - it was his way of life! I share my life with two great kids, two wonderful grandsons, and a wonderful partner for life, Kevin, who is my greatest inspiration.  His professionalism and dedication as a business owner motivate me every day in my own business.  I enjoy the outdoors and all what it has to offer -  from fishing, snowmobiling, gardening, motorcycling and traveling! 
I love to work with buyers and sellers in Northern Wisconsin. Reach out to me today to help you find exactly what you are searching for.